Turning things around – the Google Hawk update!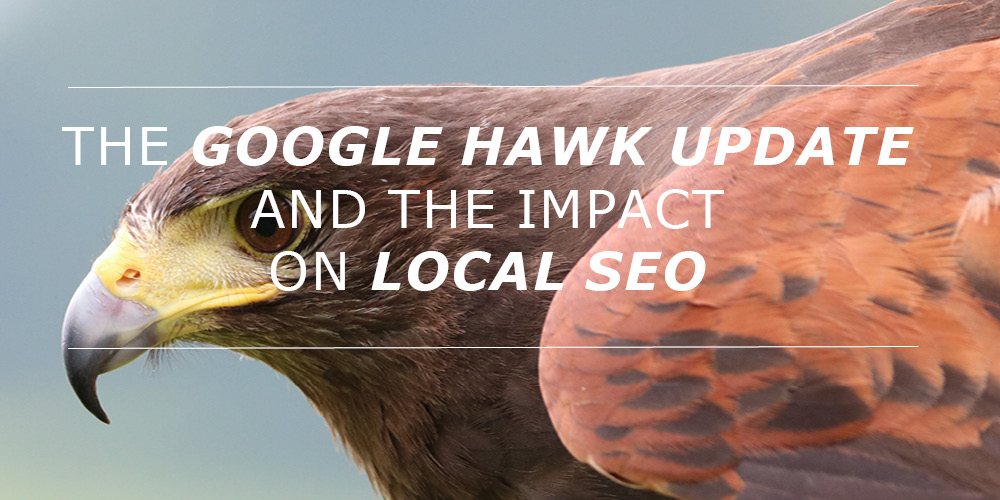 Google the IT giant released a big algorithm update which goes by the pet name Google Hawk on August 22nd 2017. This seems to have created a major upheaval in the SEO community.
Read on to get a gist of this update and its impact.
The Hawk update causes a great impact on local SEO results as it affects the way local search results are filtered. Usually Google tries to avoid having duplicate businesses in the local and the "normal" organic search results. With the Possum update in  September 2016 filtering businesses offering the same kind of services or products and that are on addresses close to each other was done. But as things turned out, in some cases businesses were filtered out a bit too strict and businesses with existing strong organic rankings were given an edge over others. There was also quite some shady ways to influence these results and edge out your competitors from the search results.
With the new Hawk update things have turned around! The filtering has improved & become less strict. More and more companies are visible now but companies located on the same address (with the same kind of services / products) will probably not be affected yet. If your business was being filtered out due to the Possum update, you may no longer be filtered out of local search results with the Hawk update.
Improve your listings
For improving your listing in your local SEO:
Make sure you have a (up to date)  

Google Business Listing

Try to get positive reviews for your company (via Google and/or other well known review platforms for your business type)

Make sure all the basic SEO things are done

Consider adding more content which is focused on your local market(s) / city.