Why use a Hashtag? Dos & Don'ts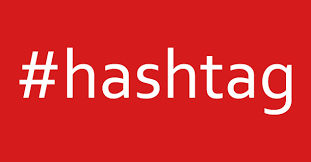 Hashtags are now very much an in thing in today!  Used widely in Twitter, Facebook, Google+, Instagram, and Pinterest, hashtags are good for categorizing content & engage with other social media users based on a common theme or interest. But, many people still don't understand how to use hashtags. So here are some dos & don'ts of using a hashtag…
Do's
Be specific
When you are targeting a passionate community with a common interest, it is likely that the more specific you can get with your hashtag, the more targeted your audience will be and better engagement it will generate. Overloading your photos or conversations with hashtags is to be avoided.
Consider the Media
The use of hashtags varies by network. For eg. In Instagram, hashtags are often more focused on description of the content whereas in Twitter hashtags tend to be more focused a topic of conversation, or a group of people that you would like to engage. Do research on the proper way to use hashtags, popular hashtags etc. before using.
Keep it simple
Hashtags should be simple and limited to two or three word phrase that captures the essence of the campaign. Long hashtags certainly make things seem complicated.
Don'ts
DON'T: Expect hashtags to work wonders
Be strong in your concept! Without it your hashtag won't go anywhere… A strong concept is always the driving force behind the success of the campaign.
DON'T: Over emphasize the brand name
Use hashtags that look smart but are natural. No need to wedge the brand name in for people to make the connection. Consumers will relate as long as the brand promotes the hashtag and it clicks with the target audience.
DON'T: Jump in without relevance
Before trying to butt in on a conversation already taking place, relevance is key. Always look for seasonal, topical or appropriate conversation that has relevance and ride the hashtags already being used.
Don't hashtag everything
Hashtags are meant to make your content discoverable to a wide audience. But if your tweet, post, or comment isn't adding any substance then leave the hashtag off.
Before using hashtags just keep in mind these dos & don't's!
Drop in your queries to us via any of the following options:
GET A No Obligation FREE Quote for your Website Projects
Queries on Our Products and Services. Please complete the form below to submit your general queries to us. Please Send an e-mail.
Call us today 530-377-5577 (USA) 999 578 0108 (INDIA).