The need for long and evergreen content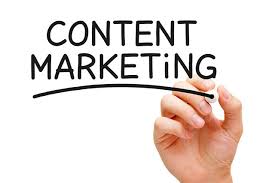 In many of my blog posts, I have already discussed the importance of posting substantial data which means you cannot simply post something irrelevant and sit back. I have seen many of the small business owners who post skimmed content that is almost similar to posting nothing. Please do not underestimate your readers who visit you expecting an in-depth explanation which comes as a solution for fixing their problem.
So does that mean you need to create content that is actually relevant? It is not just a necessity but compulsory requirement.
Long content is what Google prefers whenever a search occurs. It means if you have longer content you stay or else prepare to face the worst. Now, I would recommend you to start applying your content curation efforts to draft excellent long content which will be an asset in improving online presence, boosting conversions and enhancing social media engagement.
These days you can find least engagement on content that has nothing to convey and is almost like a robot. People do not like to read content that is like a description without the clauses – "i", "you" or "us". A content that manages to strike a conversation manages to achieve a higher ranking as people stay on for longer time and even share it over the social media. These kinds of content gives them a feel of being addressed and it is almost like two people who are close to each other in conversation. It shows them that you actually care for them.
Here I will give you some reasons for why you actually need to create long and evergreen content and I bet once you know the reasons you will follow the trend:
Google prefers long content: Once you are into creating a content why not make it Google-friendly content? This forms the natural optimization strategies as far as Google is concerned. I would also like to strike another highlight of highly desirable content is that it also get ranked in search engines and this rank is almost irrevertible. The only point that you need to keep in mind is that it needs to be optimized based on the relevant keywords that are quite popular among your targeted set of audience.
Lifetime warranty for lead generation: Does it look like I am trying to crack a joke or something? No dears. It actually works positively in lead generation and I bet there is no end to this wonder. There are a large number of online sources that boost these kinds of evergreen content though it might have been created and shared decades back.
Maintains your relevance in the industry: It might seem to be quite unconvincing when there is lack of ideas and no kind of content has a guarantee to stay perched on top. There are certain content topics that usually stays in trend and comes into people's preference list of topics every now and then.
Taurus Web Solutions is an affordable software development company in Kochi offering website design and development services.