Influence of responsiveness on mobile searches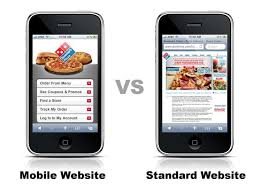 If you have a website that is still not mobile-friendly then seek assistance from a software development company and get it optimized sooner.
What's the impending news now? Brace yourselves, the mobile search has surpassed tablet and desktop searches. I don't know if you have been monitoring this change but I take this opportunity to strike a warning to all E-commerce website owners to notice Google's changes in mobile searches.
It is an imperative point that your websites or mobile apps cannot miss. Check out Google's #StepInsideAdWords event that has been exhibiting new paid search features in Adwords but can cause complications to organic searches.
Sources say Google has been heard quoting "We've hit an inflection point where more searches are taking place in mobile than desktop in 10 countries, including U.S and Japan."
This makes it clear that Google has been stringent in sticking to its rules of having mobile searches implemented for better ranking. The number of searches via smartphones has ousted all kinds of searches including tablet and desktop searches combined together. Moreover, when it comes to Ecommerce sites, a large number of people utilize multiple devices to gain access. So, it is highly important to optimize your website for accessibility across all kinds of devices.
Another preliminary notification I would like to strike at this point is, with regard to creating an exemplary user experience that your visitors will gain when they are at the page-one Click away from Google though the page ranks are the results of Google's stringent rules of "Mobile-friendliness".
Let's examine Mobile Web Search at a closer level:
I would simply put it this way, if you want to increase your customer and conversion rates, make your site mobile friendly because mobile web search is increasing and there are chances to be left out when the whole world is transforming into being mobile responsive.
The website designs that are done based on the concept of responsiveness adhere to mobile friendliness rule and are doomed to pass Google's search engine strategy. You can also design a separate mobile site based on the mobile friendly strategy which will draw traffic but remember it can also hamper your business growth if not done according to Google's mobile annotations.
You can easily examine whether your site is mobile-friendly by taking up Google's test simply by entering your site's URL on the page for Mobile-Friendly Test. This test will help to identify which pages will pass the test while you can also find out the pages that do not pass the test. The test will also provide you with tips to resolve the issues on the pages that did not pass the test.
Taurus Web Solutions is an offshore software development company and has been designing and developing mobile friendly sites to help our clients reach at the top of the search engines.