The importance of a website to connect customers to start-ups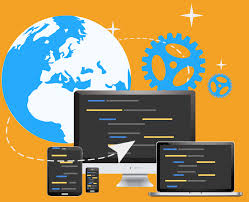 So you are the proud owner of a business start-up and haven't a clue on how to get things going! For any start-up business to survive the focus must be on the customers. Delight the customer & they'll avail your product or service repeatedly.
So how do you reach customers in a global scale? That is where a website comes in…
Responsive Website – the edge over competition
If you have a start-up business and not have a website, you are losing out on great opportunities! With responsive websites available on smart phones, tablets & other mobile devices marketing trends have been revolutionised. They play a major role in customer conversion as they are available for the customer on the move. Taurus Web Solutions are experts in creating professional Responsive websites.
What are the benefits of having a responsive business website?
Cost Effective & Convenient
A well-developed website is cost effective & potential customers can browse online for the products or services they need.
Accessible around the clock
Your website and social media accounts are accessible 24/7/365 & your customers can easily access it any place, any time.
Credibility
With a website you are can tell consumers why they should trust you with the testimonials and facts to back you up..
Sales & Marketing
Being visible worldwide means you can gain more customers & generate more sales. Marketing strategies can also be implemented.
Isn't it time you got yourself a responsive website? Feel free to contact us at Taurus Web Solutions for professionally created Responsive websites…