Digital marketing drives the sales into next level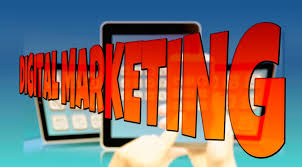 Is digital marketing successful in driving branding, Sales conversions & more?
It's a known fact that  Content marketing and sales always go hand in hand to increase overall conversions, raising profitability and profile for the company.
Recent trends in Digital Marketing
Well – planned Digital Marketing nurtures leads & helps to gauge the customer's' level of interest. Digital marketing boosts sales by increasing the buyer's perception about your company, its products & services offered.
Creating useful, insightful graphics and text is just one part of driving sales with Digital marketing. Being able to back up the quality of your work with client testimonials or case studies can take your credibility to the next level. This is something that buyers look for…
Strategic Content management to build Brand Credibility
In any digital marketing campaign the Content is the king! It engages readers across various social media platforms and encourages them to share it via their online accounts. This drives a strong influence on potential and existing customers. By presenting content on website, social networks, blogs, online publishers and other promotional sites an effective content strategy builds trust among consumers to regain a competitive edge.
Taurus Web Solutions offers businesses with an effective content strategy that aligns with their sales process. We create a content strategy that drives purchases with Market Research, Strategic Planning, Competitive Analysis, Content Strategy, Brand Strategy, Brand Communication, Research & Analytics, Conversion Rate Optimization, Marketing & Sales alignment.
Contact us today to boost your sales to the next level with Digital Marketing.