Top 5 Mobile app development trends to watch out for in 2018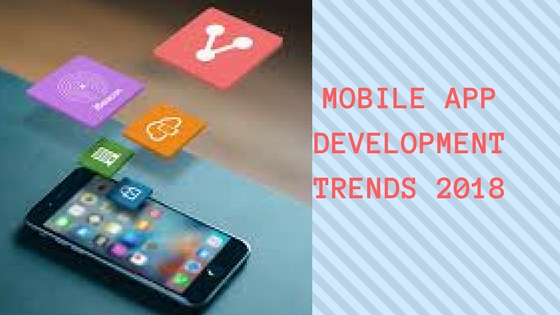 Mobile apps are day by day rising to new heights in creativity and are resolving real-time problems in more effectively and efficiently. Recent times have seen the number of free apps downloaded projected to be over 197 billion. As the number of mobile users and customer needs are increasing it is important to keep track of changing trends. Here's an overview on the latest mobile app development trends to watch out for in 2018.
Mobile Payments
The online shopping experience is now enhanced by incorporating mobile payment gateway with the advancement of mobile technology.  The customer can now make payments from any part of the globe within seconds. The government has also started introducing technologies which will facilitate app development for app-based transactions and Mobile Payments app, have increased phenomenally.
Cloud Technologies
Cloud Technologies are now ruling the roost now as it provides the many outstanding benefits for your business as it reduces the hosting costs, enhances the storage capacity of apps & increases productivity. The cloud application can be deployed, updated and tested quickly.  
Accelerated Mobile Pages (AMP)
Accelerated mobile pages are one of the outstanding upcoming trends in mobile app development. Google introduced AMP to increase loading speed across all mobile devices. It also provides an isolated search index for the mobile web.
AR and VR
Virtual Reality (VR) and Augmented Reality (AR) have revolutionized the gaming industry to the next level and is about to set new benchmarks in numerous industries. These apps provide the synthesized view by overlying the user's reality with the computer generated a virtual image and the probability of the advancement of AR and VR technologies will continue to increase in 2018.
Smart Homes Apps
With the advent of smart apps in 2017 to control over your home's electronic equipment and other security features right from your mobile devices, the demand for these apps is now on the rise. Apps that would allow people to control smart objects like Oven, AC, TV and Music Player through a single click on your mobile screen are certainly a great idea indeed!
Lookout for these top Mobile App Development Trends and don't forget to implement these trends in the upcoming year. Hire a premium mobile app development company who can provide hot new mobile apps at cost-effective prices.