Great Ideas for Social Media Posts. Next time use these!!!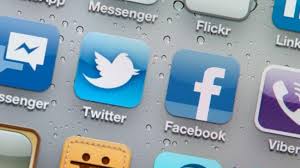 Social Media is not an easy bet to win, it is like the game of snooker, all that it takes is just a strike on the cue ball with the cue and if the ball misses the spot you lose. Now that you have the cue and the cue ball, be careful not to miss the spot. You need to think deeply before choosing to post over these social media sites as the audience genre visiting each of them differ and depending on their personas the same posts their preference of content varies.
Basically, to design impressive memes or posts it is actually time consuming, and no one can afford to waste their time when they are hooked up with other important tasks. But, you know what? the ones that you craft by spending hours and hours pondering and research and brainstorming, can turn useless, as the best social media posts are found to be the ones that convey the message in short.
Here are some tips that can be used to develop killer social media posts-
Pictures can have a greater impact than mere words: We are all looking for change that arises from creative ideas and when it comes to posting pictures, it need not be professionally perfect though you need to take into account the technical points so that it hits the eye of the visitor. You do not have to scratch your head for long before getting hold of a picture perfect snap, it can even be of the coffee mug on your table or even the clouded sky outside your office window can bring in an unexpected number of click through rates and visitors just checking out these photographs. Statistics show that photos grab around 53% likes and 84 % more click throughs than the text based posts. Instagram is the best place to post your photographs.
Easy and simple facts and tips: You don't need to post a lot of content over your posts, just a very precise monologue is sufficient to convey your heart's desire. How about some statistics or an offer or some kind of info that your people are looking for. If sources are to be believed it has been found that Facebook posts with 80 or lesser characters have 66% of more engagement than the regular posts.
Put out a question or cast a poll: Social media is always open to discussions and forums and the number of people engaged in these conversations are really great! Just put up a question or ask them to cast their vote for an opinion and see the responses that you will receive in return. It has been found through analysis that whenever a tweet is posed with a retweet option a lot of responses are flowing in abundantly. Do not forget to include a CTA at the end of these questions.
Commenting on current events, adding inspirational quotes, sharing a guide or resource, and customer success stories are some of the other important social media tactics that you might be missing while interacting with your audience.
Taurus Web Solutions is one of the top rated web development company India providing all kinds of web design and development services at affordable prices. We also provide content marketing, and SEO services to boost the website presence online. visit our website at www.tauruswebsolutions.com for more information on how we do it.