Check out whether your online presence has vanished over the search engines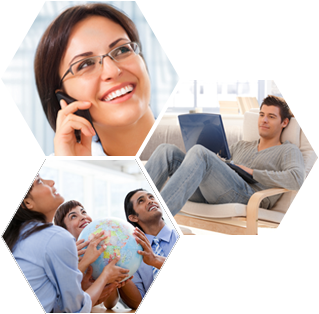 These days it is a common phenomena for websites to lose the visibility over the search engines. These kinds of websites lack visitors as well as sales inquiries and customer references. The business will hit the loss graph head down. Falling off a great height down the stairs it will become very difficult for the business to survive and stand the competition in the long run. This prove to be a challenge in the world of business to remain alive. Your competitors will soar higher above making your online presence unknown. You would stay open mouthed at the expression of a visitor who is unaware of your existence in the online world. But wait a minute you can put up everything in place before traveling too far to lose out to your competitors as it can be easily done with affordable SEO packages.
 Search engine optimization is an inseparable part of website exposure over the internet world. It will contribute to taking a business far and wide without physical barriers. When compared to PPC, the results of SEO takes some time to reflect the changes. But though it takes time to respond the changes are permanent whereas the changes brought about by adopting PPC are temporary and fade away once the time period for which the package has been purchased expires. SEO ensures guaranteed traffic to a website thus increasing the number of customer inquiries being directed to a website.
 Once a website achieves visibility over the search engines it will hit the eye of the visitors thus bringing in more and more customer inquiries from different geographic limitations. You do not have to take efforts to travel over long distances to ensure business reach across the globe. People from different horizons of the universe will come to know about the existence of your business and start participating in the online events, forums, etc. that you organize to promote more about your products and services. This helps to increase the traffic to a website when more number of people are getting redirected to the site. Credibility is another factor that counts in the publicity of a product. A website that appears over the search engines such as Google, Yahoo, Bing, etc. are trusted for their credibility and people come forward to fix business deals out of faith in these search engines.
Optimize your websites for the search engines with affordable SEO packages and find the difference you will enjoy over the search engines.