Boost up your website with the striking features of WordPress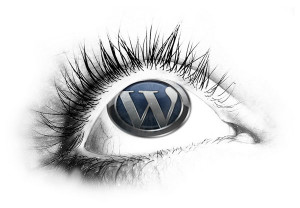 Online marketing has influenced human lives to a great extent. It is not an easy task to meet up the expectations of the consumers with tight competitions at each phase. Owing to the large number of options that it offers, no wonder WordPress is conquering the hearts of millions of tech-savvy people who prefer it for hosting their businesses online. The effortless maintenance and affordability are the factors that has led to its increasing popularity. Whether you are operating a large business entity or smaller one you would find WordPress extremely comfortable to use and maintain. Starting from blogs to non-blogging websites everything stands out when developed using WordPress.
Whenever a site goes up, the success of the site is determined by its attachment to the search engines. WordPress will ensure that your site is 100% search engine friendly. This is mainly because it facilitates the usage of meta tagged keywords with the posts, images and even blogs alongwith titles, description and phrases that are powered by WordPress. It allows the customization of the site with themes that match the nature of your business conveying exactly what you wish to tell.
The simplicity and smoothness of the software is one of the advantages of using it. Whenever a business is being represented through a website there would be a large number of new information, images and blogs to be added and updated on a regular basis. The simplicity of WordPress facilitates all that you need for your business. You do not have to worry about wasting your time or effort upon that. You do not need to be technically qualified or be an IT professional to handle the site powered by WordPress because it operates on very easy and simple concepts that you can deal with by yourself without summoning the help of an IT expert.
In other words you are the master of your website. There is no need of making use of HTML or other protocols to maintain the site as WordPress contains in-built functionalities. A business website is in need of twitter, facebook page, video and photo galleries as well as event calendars. All these factors are taken care of well by WordPress. It facilitates the creation of a blog whenever necessary along with the related RSS feeds, commenting options, email subscriptions, and all that is necessary for bringing the company's profile into limelight.
Taurus Web Solutions specializes in designing sites using WordPress. You can even transform your existing site using WordPress. Visit the site to know how you can get it done.